Our Approach
Our holistic management approach is helping to restore Arizona's historic grasslands.
We started Moon River Beef in 2018 to raise cattle in a better and more sustainable way. When we first took over the ranch, we found a land that had been desertified by years of overgrazing and industrialized cow production practices.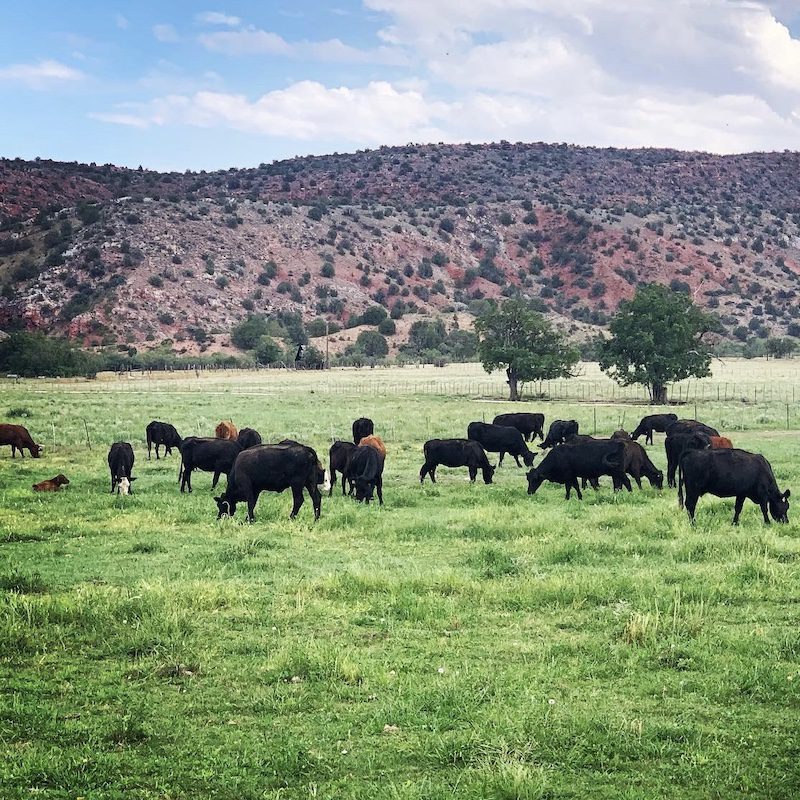 A holistic approach to raising cattle involves considering the overall well-being of the animal, the environment, and the community. This approach takes into account the interconnectedness of all aspects of the cattle production process and aims to optimize the health and sustainability of each component. This can include using rotational grazing methods to promote healthy soil and plant growth, providing natural diets and living conditions for the cattle, minimizing the use of antibiotics, and completely eliminating the use of hormones. Additionally, a holistic approach involves engaging with the local community to ensure that the production process is transparent and benefits all stakeholders. Incorporating the cattle into the ecosystem rather than shaping the environment to meet the needs of our livestock leads to better outcomes overall.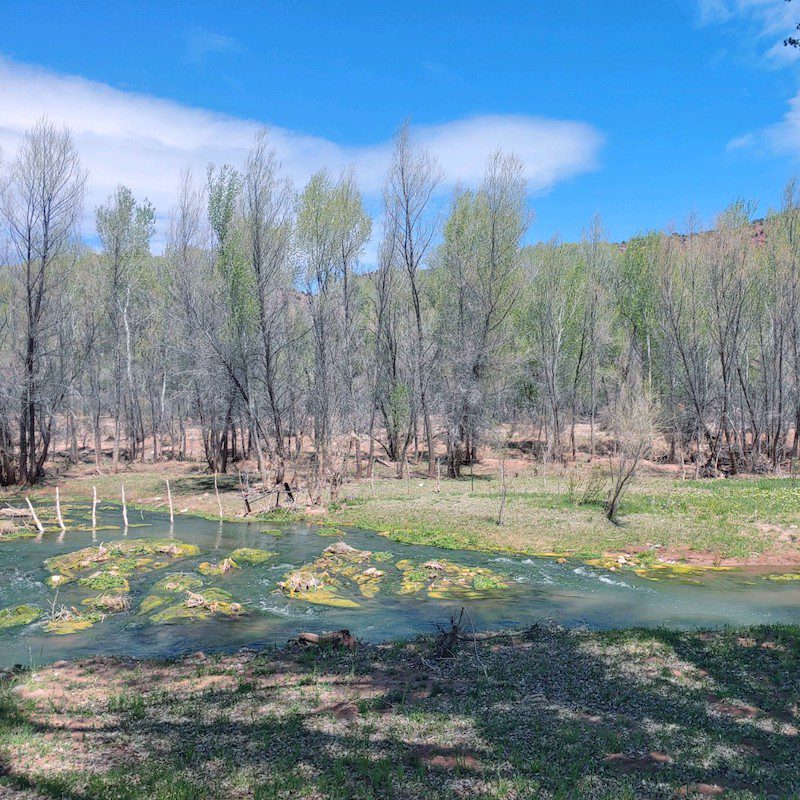 Sustainable cattle ranching practices in Arizona focus on minimizing negative impacts on the environment, while also ensuring the well-being of the animals and the livelihood of the ranchers. Our goal is to mimic the grazing patterns of bison and other large herd animals and utilize traditional, centuries-old ranching techniques that allow us to work with the animals while leaving the smallest footprint. What we do is as far from industrialized meat as you can get. All of these practices not only make for healthy and happy cattle, but they help to conserve soil and precious water resources.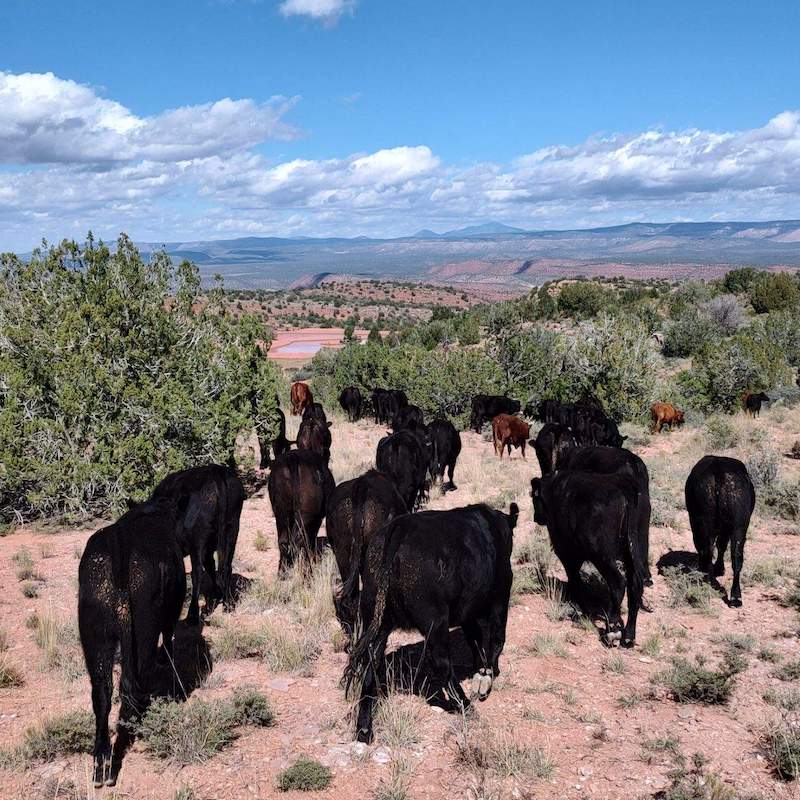 Each season we select our best heifers and steers for feeding in our exclusive Moon River Pasture on the Verde River. While most of the Verde River is closed to grazing, our private river access allows us to raise a select number of cows in this unique riparian habitat which cannot be found anywhere else in the state of Arizona. On this pasture, our select Black and Golden Angus cattle have access to free-flowing Verde River water and a diverse ecosystem of plant life that provides them with an essential mix of minerals and nutrients. This unique diet leads to better cattle and better beef.
Moon River Beef is USDA Process Verified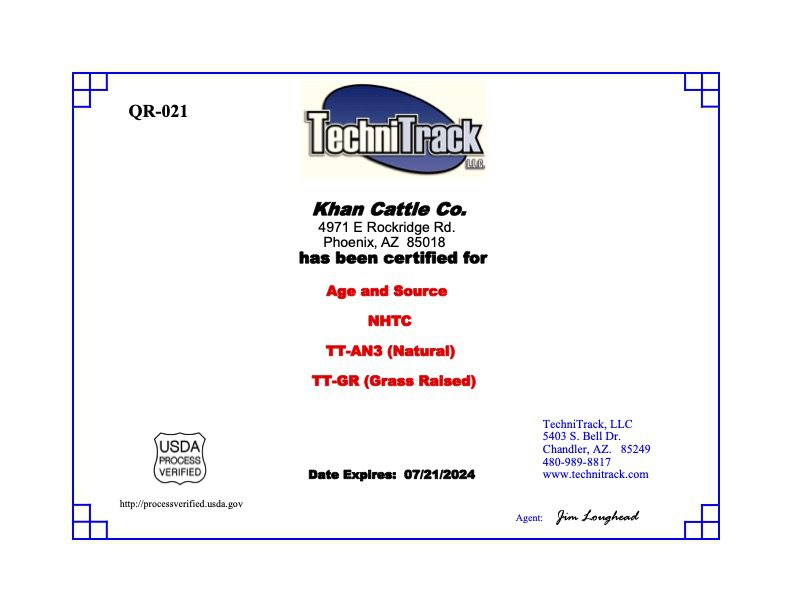 What this certification means:
Age and Source
​Being able to show with documentation the original birth premises and date of birth.
NHTC (Non Hormone Treated Cattle)​
Cattle not implanted or fed growth hormones from birth.
TT- AN3 (TechniTrack All Natural)
No animal bi-products fed, no hormones, no antibiotics fed from birth.
TT- GR (TechniTrack Grass Raised)
​No more than 25% of feed being plant protein and grain with the exception of milk consumed prior to weaning.