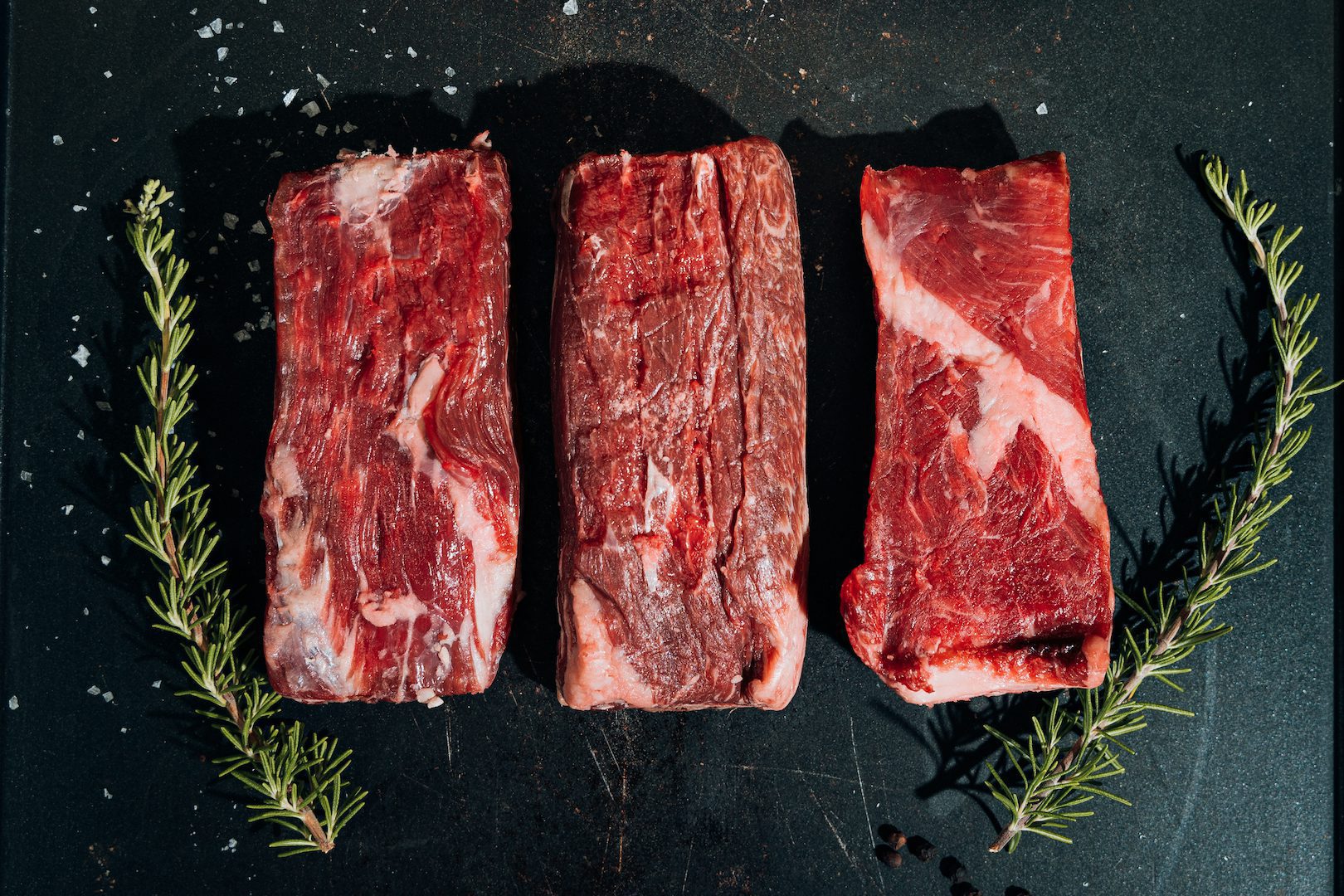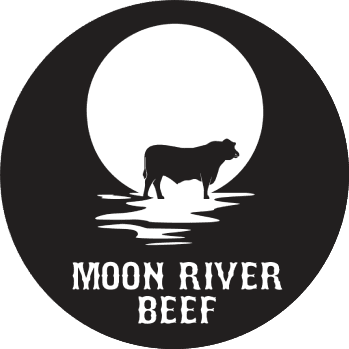 Ask the Butcher
We sell our Arizona beef in eighths, quarters, halves, and whole. If you have questions about buying beef like this or about the products that we sell, we have the answers.
GUIDE TO BUYING A BEEF PACKAGE
When you buy our beef, each cut is vacuum-sealed and freezer ready. Each package includes a selection of premium steaks roasts and ground beef. For a description of the cuts included in the different packages that we offer, please visit the market page.
Our cows are locally and sustainably raised here in Arizona. No factories, no feedlots, no industry. They are truly organic, to provide a healthier and more flavorful cut of meat for you and your family. We never use antibiotics or hormones to grow our beef. We use only locally sourced grains and grasses.

WHAT IS THE DIFFERENCE BETWEEN BLACK ANGUS AND GOLDEN ANGUS™ BEEF?

For years Black Angus has been touted as on of the top breeds of American Beef. We at Moon River Beef have taken Black Angus to the next level with a unique crossbreed of Angus which has breed, the confirmation of which has been adopted to the high cliffs and valleys surrounding the Verde River. Golden Angus has a different and unique flavor profile and higher marbling, which makes it more flavorful, tender and more tasty than your average cut of Black Angus beef.

WHAT IS THE DIFFERENCE BETWEEN GRASS FED /GRAIN FINISH AND PURELY GRASS FED BEEF?

Grain finish beef starts its life as grass-fed until the last few months during which it is fed a mix of locally sourced grains, grasses, and seed mixtures. This mixture changes the marbling profile of the beef from a yellower thin fat to a robust white fat with enriched tenderness. Grass-fed has a gamier and more earthy taste while grain finish has a sweeter more classic flavor profile. Both are available to order from Moon River Beef

WHY SHOULD I BUY YOUR POULTRY?

Our poultry is never in a cage. It lives its life free to roam and roost on our ranch amidst our fields of native grasses, pastures of cows and other farm animals. This allows them to eat a heathy and all natural and organic diet. They are never fed hormones or antibiotics.

HOW BIG SHOULD MY FREEZER BE?

We recommend 1 cubic foot of freezer space for every 30 pounds of beef. So if you order a quarter beef, you will need about 3.5 cubic feet of space.