Moon River Beef takes great pride in the quality of the beef they produce. Their commitment to responsible farming practices, animal welfare, and sustainable agriculture ensures that consumers can enjoy delicious, healthy, and environmentally friendly beef that is raised with care and respect.
Moon River Beef is USDA Process Verified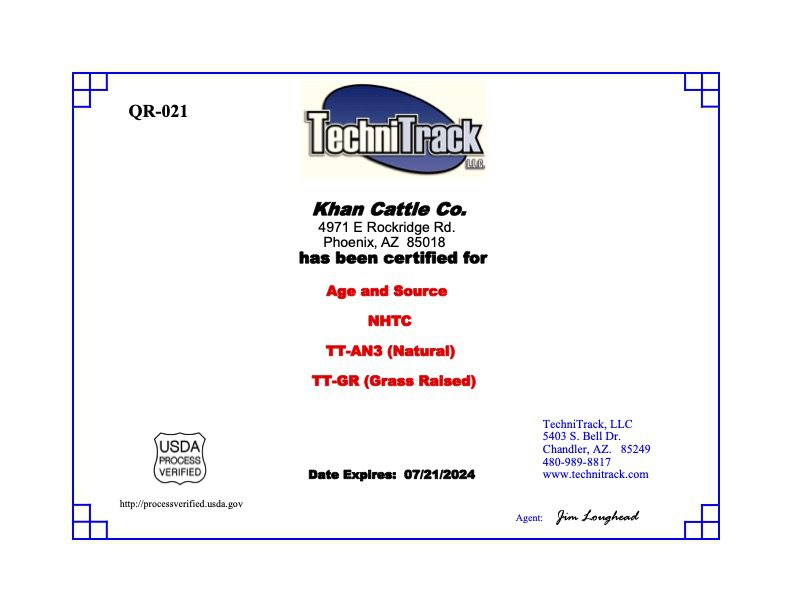 What this certification means:
Age and Source
​Being able to show with documentation the original birth premises and date of birth.
NHTC (Non Hormone Treated Cattle)​
Cattle not implanted or fed growth hormones from birth.
TT- AN3 (TechniTrack All Natural)
No animal bi-products fed, no hormones, no antibiotics fed from birth.
TT- GR (TechniTrack Grass Raised)
​No more than 25% of feed being plant protein and grain with the exception of milk consumed prior to weaning.