MRB Family
Moon River Beef is a woman-owned, family run cattle business. When you purchase from MRB, you are helping encourage sustainable food in Arizona and supporting a local small business. This is truly a family run operation. As with any ranch, each member of the family helps out in all aspects of the operation. We all ride and work cattle, run irrigation on our all natural fields, and work on sales and marketing.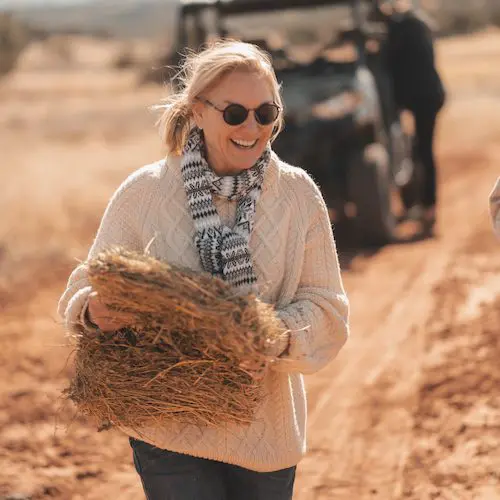 Lisa Khan was originally born in Ohio. She grew up working with animals her whole life. She had originally planned on being a veterinarian until she got the opportunity to go to law school. She spent her career serving the Phoenix community as an attorney working on a wide variety of issues. She has taken that expertise and applied it to the ranching world helping to navigate the complex web of regulations governing ranching on public lands and selling beef directly to consumers.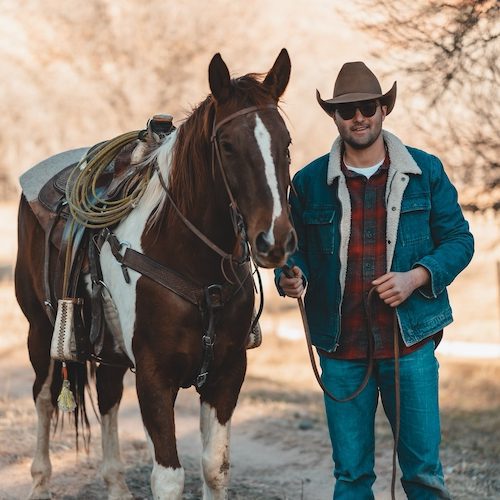 ALEXANDER KAHN | SALES & MARKETING
Alexander was born and raised in Phoenix. He spent most of his life riding and ranching in the Phoenix and Cave Creek areas. He also had the opportunity to go to law school, and he has a legal background in water, natural resources, and ranch law. He currently helps to run operations at the ranch and the day-to-day operations of the beef business in the valley.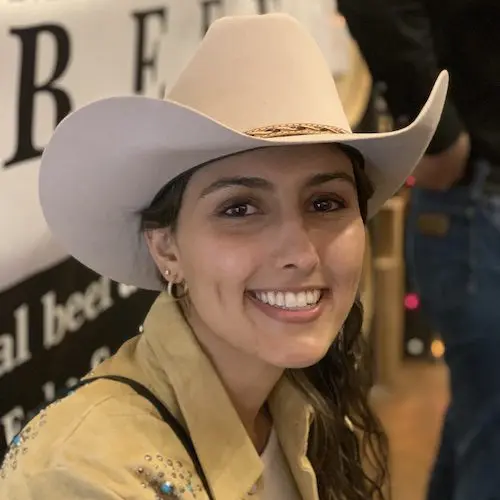 TALIA KAHN | SUSTAINABILITY
Talia was also born and raised in Arizona. Early on she realized that she had a passion for understanding and explaining the natural world. She pursued this passion throughout her whole life bringing her everywhere from genetics labs in Phoenix, to the wilderness of Brazil. Currently pursuing her PhD, she focuses on sustainability. She helps Moon River Beef to become more sustainable and ecologically minded so that we can continue to provide truly holistic products for our customers.
A little more about the Khan family:
Moon River Beef is USDA Process Verified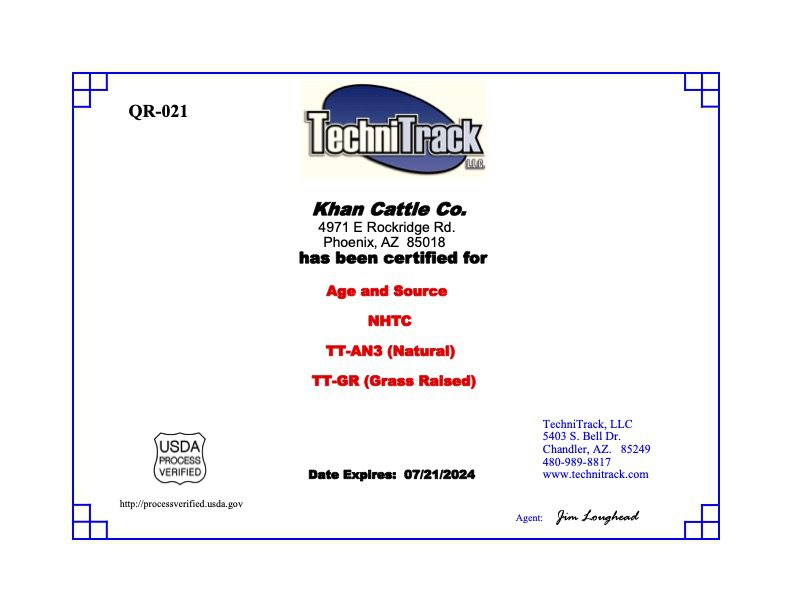 What this certification means:
Age and Source
​Being able to show with documentation the original birth premises and date of birth.
NHTC (Non Hormone Treated Cattle)​
Cattle not implanted or fed growth hormones from birth.
TT- AN3 (TechniTrack All Natural)
No animal bi-products fed, no hormones, no antibiotics fed from birth.
TT- GR (TechniTrack Grass Raised)
​No more than 25% of feed being plant protein and grain with the exception of milk consumed prior to weaning.